Blair had so many lovely outfits in beautiful Paris.
Here are some of my favourites
This outfit is so blue and beautiful. I love floral prints. She looks so pretty and delicate plus, I love her shoes!
UPDATE:
this wasn't an outfit she wore in Paris! She wore this outfit in 4x03
This dress looks amazing on her! I love the mix of cherry prints and floral prints. Her shoes and bag is amazing too! And I love what the Prince is wearing too!
This polka dot dress is so classically chic. I adore her shoes! I need a pair like those.
I also admire Eva's (Clemence) style. So Parisian classic Chic.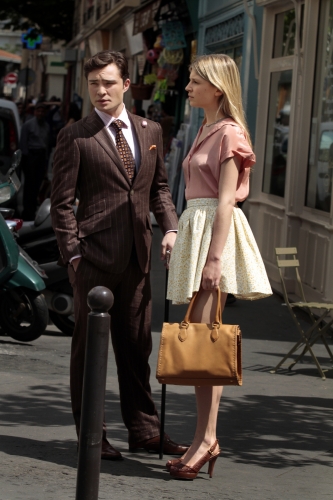 A very lady-like outfit. J'adore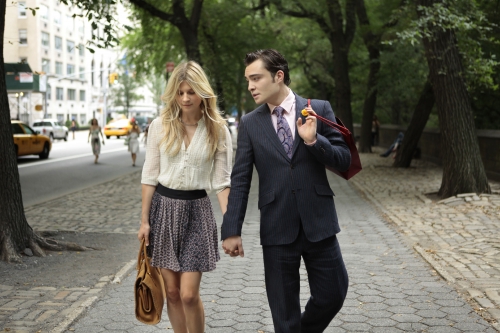 Another classy blouse+skirt outfit. I like Eva and Chuck together but in the end he should still be with Blair!